Published April 20, 2023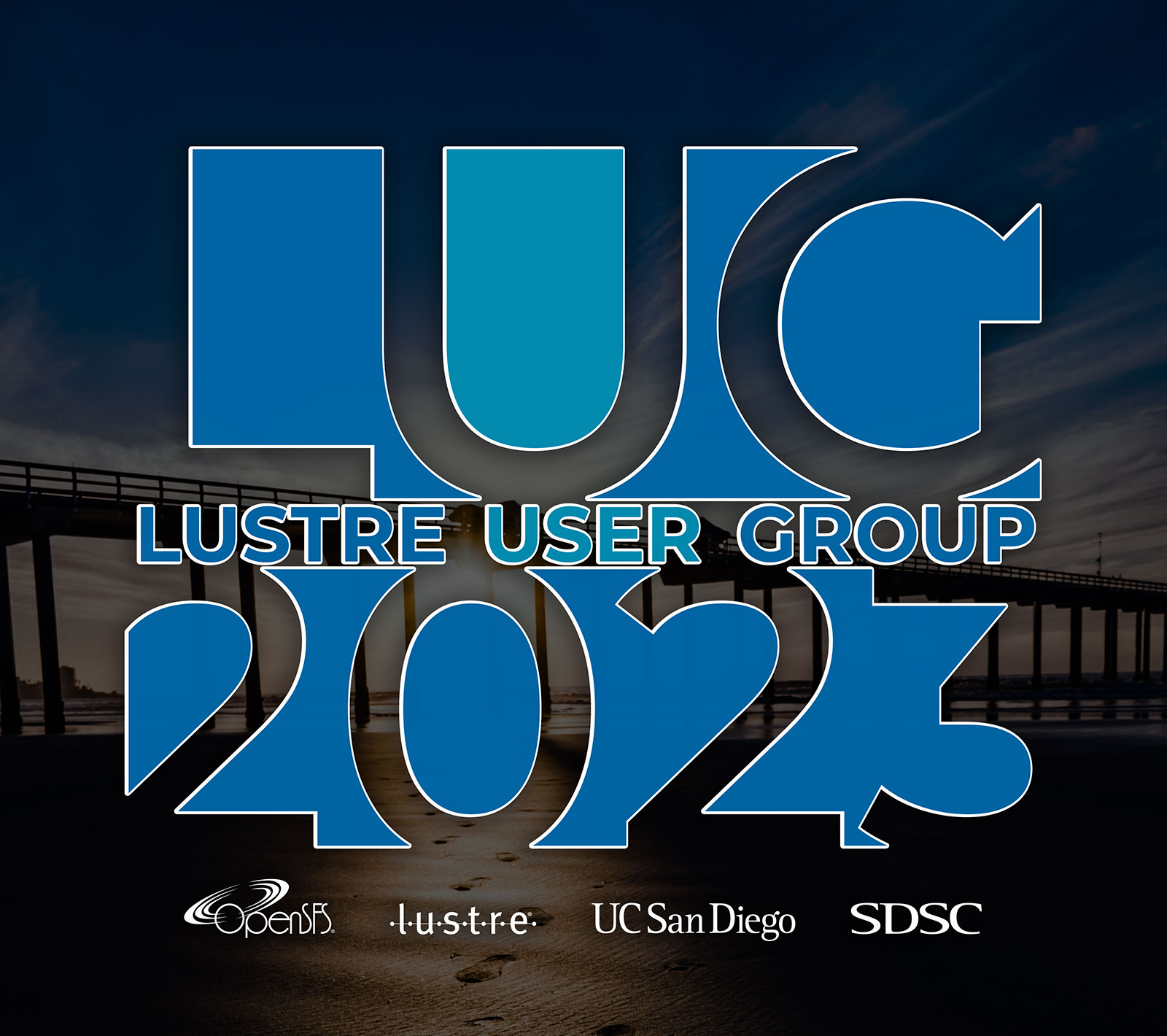 The OpenSFS annual Lustre User Group (LUG) meeting will be held in-person for the first time since 2019 at the San Diego Supercomputer Center on the UC San Diego campus, May 2-4, 2023. This is an excellent opportunity to connect with those running and using large scale, parallel file systems. There is an outstanding line-up of speakers from academia, national labs and the private sector. This year's program offers up to $2,500 per student to cover travel and conference-related expenses for up to five graduate or postdoctoral students.
Registration and event details are available here.
Details about the student support opportunity are available here.
OpenSFS is grateful for the support of the San Diego Supercomputer Center and the event sponsors who have been instrumental in putting together this year's LUG meeting:
Platinum: DDN
Gold: Aeon Computing, AWS, HPE, Penguin
Silver: Intel, Seagate, Supermicro
Bronze: Applied Data Systems
Evening Social: DDN, Aeon Computing, Intel Habana Labs
The annual LUG conference is the high performance computing industry's primary venue for discussion on the open source Lustre file system and other technologies. The conference focuses on the latest Lustre developments and allows attendees to network with peers. We look forward to seeing you in beautiful San Diego!
About OpenSFS
OpenSFS was founded in 2010 to advance Lustre development, ensuring it remains vendor-neutral, open, and free. Since its inception, OpenSFS has been responsible for advancing Lustre and delivering new releases on behalf of the open source community, initially via centralized and ongoing funding initiatives. Presently, OpenSFS harnesses the power of collaborative development to fuel innovation and growth of Lustre worldwide through working-groups, events, and coordinating dialogue between Lustre vendors and users.
About SDSC
The San Diego Supercomputer Center is a leader and pioneer in high-performance and data-intensive computing, providing cyberinfrastructure resources, services and expertise to the national research community, academia and industry. Located on the UC San Diego campus and serving the University of California system and beyond, SDSC supports hundreds of multidisciplinary programs spanning a wide variety of domains, from astrophysics and earth sciences to disease research and drug discovery.