Published February 10, 2023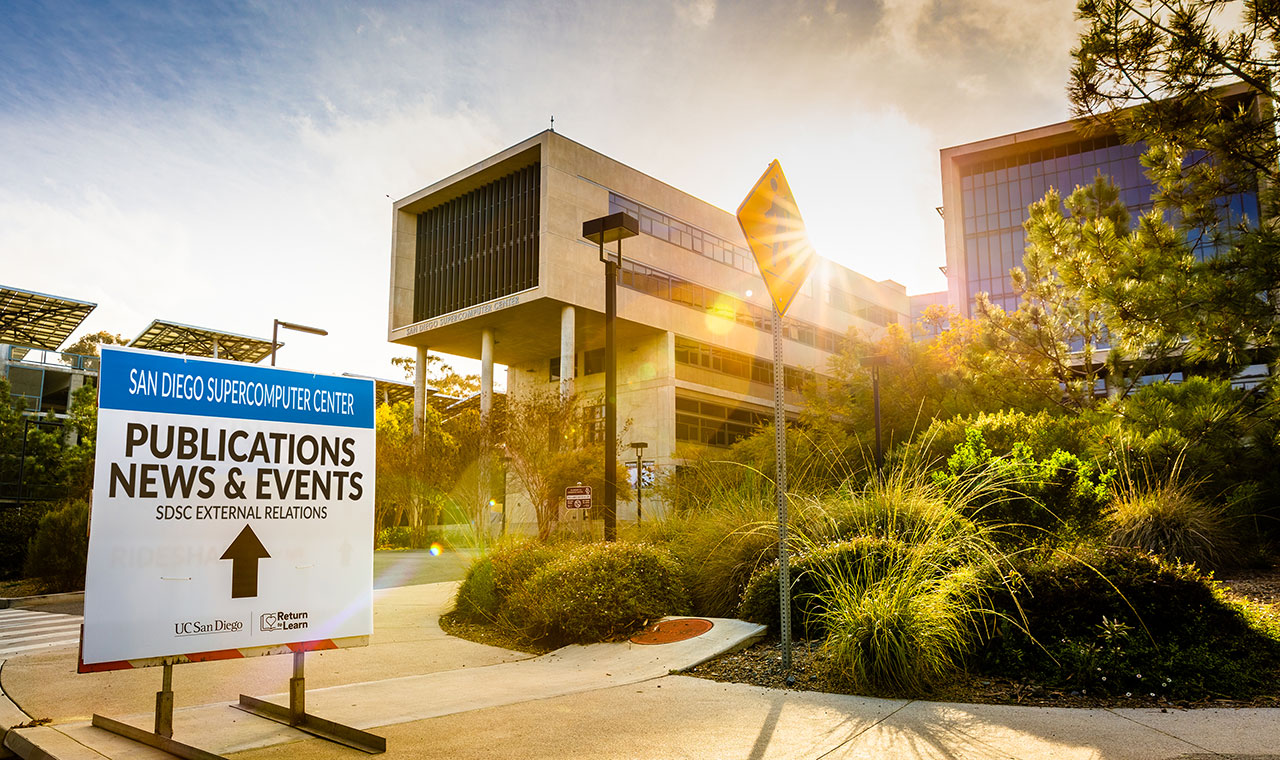 The External Relations (ER) Division at SDSC works to represent SDSC through various modes of communication—from news and feature stories, to social media and multimedia, to programs and events and web services. With the center's volume and variety of activities, the team of seven keeps busy with its comprehensive practices.
"The ER Division functions as the public relations and marketing arm of SDSC," said ER Division Director Cynthia Dillon. "Collectively, we offer a full set of communications tools which our highly skilled team members use to generate public attention for and engagement with the center."
The lively division is divided into four teams. The news team is made up of two science writers/editors who gather information about the research, partnerships, collaborations and other activities in which the SDSC community participates. The writers distill the academic and technical language into popular vernacular as much as possible to create a narrative adapted for a broad audience. The writers also develop and publish feature stories about SDSC PIs, researchers, partners and other stakeholders engaging in newsworthy activities. This content is shared across SDSC internal channels—website, social media and Innovators newsletter—as well as external outlets such as UC San Diego Today, national news wires, and media outreach.
"In addition to sharing information with the UC San Diego community and the overall high-performance computing research community, we often reach out to public affairs officers at funding agencies to ensure that they're in 'the know' about the great discoveries made possible by the amazing researchers at our center," said Kimberly Mann Bruch, science writer. "We also mentor secondary and university students each year as we feel helping to educate the next generation of science communicators is an important aspect of our job."
Within the news branch of the division is the ER editorial team, made up of the writers and the multimedia and website leads. Editorial strategy and content placement fall under the purview of this subgroup. The members work together on all aspects of news content and releases, the SDSC's Innovators newsletter, the annual report, the website, branding, marketing and other communications resources.
The multimedia team is made up of a full-time graphic designer and user experience lead, as well as a full-time social media and multimedia lead. This team is responsible for the graphics, photography, videography, social media and content templates used to publish SDSC's news and information content. This team also monitors and measures SDSC news and information engagement across communications channels.
"The ER group amplifies SDSC's activities and achievements. Our creative arm of the group, working closely with ER's science writers, attracts attention to help communicate complex ideas using clear and effective visuals in support of the center's brand. That begins with knowing the organization, the contributors and the target audiences," said Creative Lead Ben Tolo. "To create and deliver positive user experiences, we look to where audiences receive information whether online or in print, then engage them with interesting and useful content presented in a way that's easy to understand and appreciate."
The programs and events team includes a full-time programs manager and a full-time events specialist. Together they develop, plan and implement numerous conferences, training programs and workshops throughout each academic year. They also host SDSC's two summer institutes. Additionally, they lend support to SDSC's Industry Partnerships and Education & Training program.
"Our team works closely with programs across the center and external stakeholders to extend training, education and collaborative opportunities throughout the research community. Our programs and events are developed and hosted to support college to career professionals," said Program Manager Susan Rathbun.
Web architecture and web services rounds out the division with a lead systems administrator who services multiple clients with their various website needs. The web services lead also supports the multimedia team and is part of the editorial team.
"We provide design, programming, technical and administrative capabilities for the SDSC website and CMS, along with similar services to dozens of SDSC and UC San Diego researchers, through our web hosting platform," said Web Services Lead Michael Dwyer. "We work closely with site owners to customize services to their needs and simplify processes and content management in support of SDSC's mission."
UC San Diego Alum Reflects on Lessons Learned from Science Writing Internship
Training at San Diego Supercomputer Center helped prepare former student for career success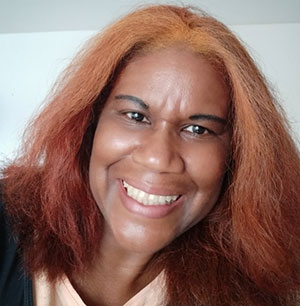 By Kimberly Mann Bruch
Though two decades have passed since Nicole Batchelor Morzières completed her year-long internship at the San Diego Supercomputer Center (SDSC) at UC San Diego, she said that she often reflects upon her time with the SDSC External Relations group. Now a content team director for Datawords in Paris, France, where she has worked since 2011, Batchelor Morzières credits her 2000-2001 SDSC internship with honing her writing skills and building her confidence to become a professional writer and editor.
As an SDSC science writing intern, Batchelor Morzières was mentored by Merry Maisel, retired science writer, and Kimberly Mann Bruch, currently an SDSC senior writer and editor. The former intern wrote articles for Envision, SDSC's quarterly science magazine, as well as the center's online newsletter.
"Nicole was not only a valued colleague to our team during that year she was at SDSC, but also a friend," said Maisel. "Her superb writing skills – matched with her overall professionalism – made her a joy to work with, and when she moved to Paris, we were excited for her opportunity, but truly missed her contributions to our team."
A California native, Batchelor Morzières explained that she was in her mid-20s with prior work experience at the time of her internship, but "my major at UC San Diego was literature/writing, and I sought the SDSC internship to provide me with skills to become an expert writer," she said. "Though I didn't pursue the science angle, the lessons learned at SDSC were invaluable as I developed my career."
Batchelor Morzières, who now manages a team of 15 Datawords employees located between Paris and Barcelona, is responsible for website content management of multiple luxury brand clients. She said that her team works with many translators on content creation, editing and validation.
"I work with content all day, and our team is responsible for translating everything into English," she explained. "For instance, one of our clients is L'Oréal, and we work with them to ensure that all of their content materials are high quality and representative of their brand."
Prior to joining Datawords, Batchelor Morzières taught English in Paris at both the elementary and collegiate levels. Next, she worked at the NYSE Euronext on a website content project. This position led to her work at Datawords.
"Language and words are my passion, and I feel privileged to work with a broad range of global brands in the creation, translation and management of their digital and print content.".