Published July 8, 2022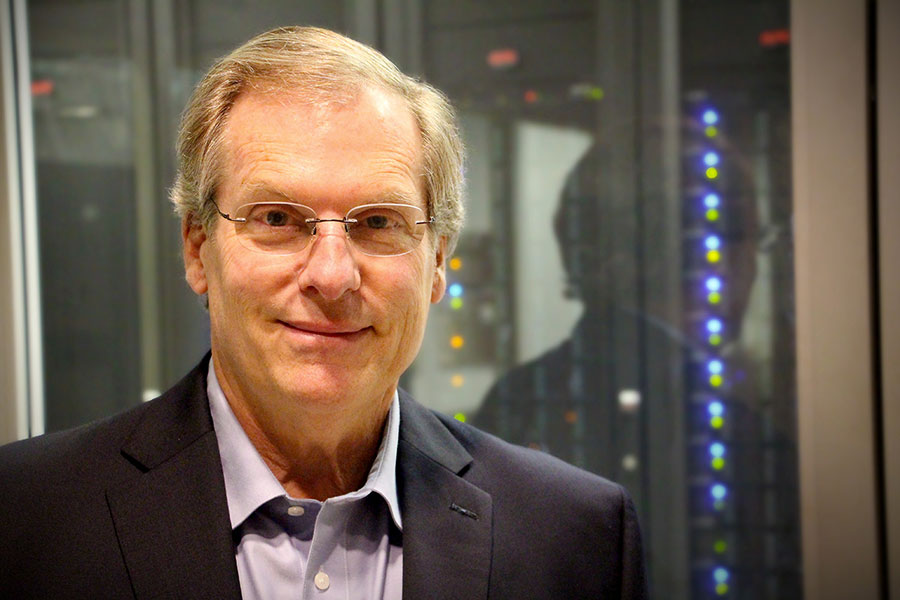 By Kimberly Mann Bruch, SDSC External Relations
James Short, lead scientist at the San Diego Supercomputer Center (SDSC) at UC San Diego, was recently listed as one of the 76 international academic data leaders in 2022 by Chief Data Officer (CDO) Magazine. The Leading Academic Data Leaders award is celebrated each year to honor mentors and leaders in data science. 
"James Short is a visionary who creatively uses his background in business administration combined with his strong interest in emerging technologies to explore complex business, economic and social problems at the intersection of data, information, technology and policy," said SDSC Director Frank Würthwein. "We are thrilled that his work in this area has been recognized by CDO Magazine in this fashion."
Short, who serves as co-director of SDSC's Center for Large-scale Data Systems (CLDS), studies the economics of large-scale data systems, the valuation of data and information markets, and the economic incentives in the management of data privacy and data sharing. In 2018, he founded SDSC's new blockchain research laboratory, BlockLAB. The lab's research goals include exploring the principal technologies and business use cases in blockchains, distributed ledgers, digital transactions and smart contracts. He initiated SDSC's annual data technology management forums, Data West in 2016 and Data East in 2020.
Short received his undergraduate, masters and PhD degrees from MIT. He is active in IT professional organizations and serves as an editorial board member and reviewer for several technology and business management journals.
"I am honored to receive this recognition from CDO Magazine for the industry-focused research we have undertaken at SDSC," said Short. "CDO Magazine has firmly established itself as a leading voice in the evolving Chief Data Officer community."