Published June 23, 2020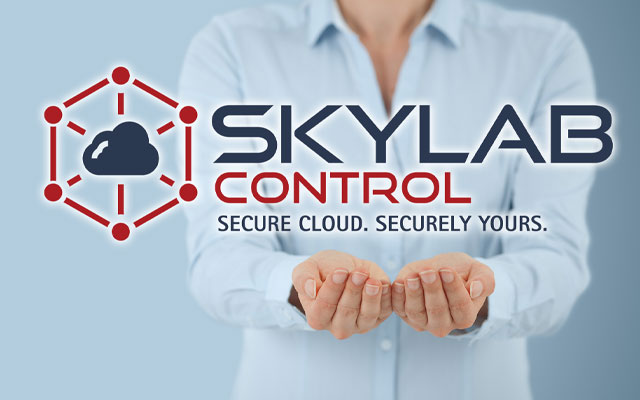 The Sherlock Division of the San Diego Supercomputer Center (SDSC) at the University of California San Diego has broadened its secure Cloud solutions portfolio to offer Skylab, an innovative customer-owned Cloud platform solution that provides a self-standing, compliant environment for secure workloads in the Amazon Web Services (AWS) Cloud.
While Skylab is separate and distinct from Sherlock Cloud, it leverages Sherlock's heightened knowledge and expertise of the NIST 800-53 and HIPAA requirements to replicate systems and security requirements to securely protect customers' sensitive data.
"Delivering the best solutions to secure and protect regulatory data while simultaneously responding to customers' needs is paramount to Sherlock when identifying the path forward to unite these objectives," said Sandeep Chandra, executive director, Sherlock Division, adding that Skylab is the division's first software product offering.
With the launch of Skylab, to be released for general availability on July 1, Sherlock engineers will build and deploy a self-standing HIPAA-compliant enclave in its customer's AWS Cloud account. To do so, Sherlock leverages its expert knowledge of AWS, NIST 800-53, and HIPAA approved templates, and Cloud-native services from AWS to orchestrate the necessary microservices to deploy a customer's environment quickly and securely.
Moreover, Skylab allows customers to fast-track their path to running secure workloads in the Cloud, minimizes long-term engagements with managed service providers, and delivers ownership to customers' IT leadership and technical staff.
"Skylab delivers the autonomy many customers require while providing the heightened compliance expertise of Sherlock," said Chandra. "It also marks a creative evolution of our core service. Our research showed that many organizations had several constraints when it came to building Cloud environments or buying the managed services capability needed to host protected data. These constraints primarily revolved around sense of ownership, lack of knowledge regarding regulatory data management, and budgetary constraints. We set out to develop and deliver a low-cost, Cloud-based, compliance solution that allows customers' IT departments to own, build, and manage their own secure computing enclaves in the Cloud."
The Sherlock Division has been a leader in the academic environment providing its customers with a vast array of compliant managed services in the AWS Cloud for years. Always forward-thinking and evolving, Sherlock now delivers an affordable, Cloud-based, compliant, turnkey solution that provides for secure workloads running in customers' computing enclaves in the AWS Cloud, leveraging their relationship with AWS. As always, Sherlock is available to those customers that prefer to continue to engage a managed service provider, but with Skylab, they will have more flexibility to choose the path most beneficial to their organization.
About SDSC's Sherlock Division
SDSC's Sherlock Division focuses on providing innovative, secure information technology and data services for academia, and state and federal government agencies. It is an SDSC Center of Excellence for secure HIPAA- and FISMA-compliant managed Cloud hosting, and recently added NIST CUI- and CSF-compliant managed Cloud hosting to its offerings. Launched under the brand Sherlock, its major services – Cloud, Compliance, Cybersecurity, and Data Lab – provide a secure foundation for a wide range of research and data collection initiatives. The Sherlock Division supports a variety of entities including the Centers for Medicare and Medicaid Services (CMS), National Institutes of Health (NIH), and University of California Systems. For more information please visit the Sherlock website.
About SDSC
The San Diego Supercomputer Center (SDSC) is a leader and pioneer in high-performance and data-intensive computing, providing cyberinfrastructure resources, services, and expertise to the national research community, academia, and industry. Located on the UC San Diego campus, SDSC supports hundreds of multidisciplinary programs spanning a wide variety of domains, from astrophysics and earth sciences to disease research and drug discovery. In late 2020 SDSC will launch its newest National Science Foundation-funded supercomputer, Expanse. At over twice the performance of Comet, Expanse supports SDSC's theme of 'Computing without Boundaries' with a data-centric architecture, public cloud integration, and state-of-the art GPUs for incorporating experimental facilities and edge computing.