Published June 15, 2020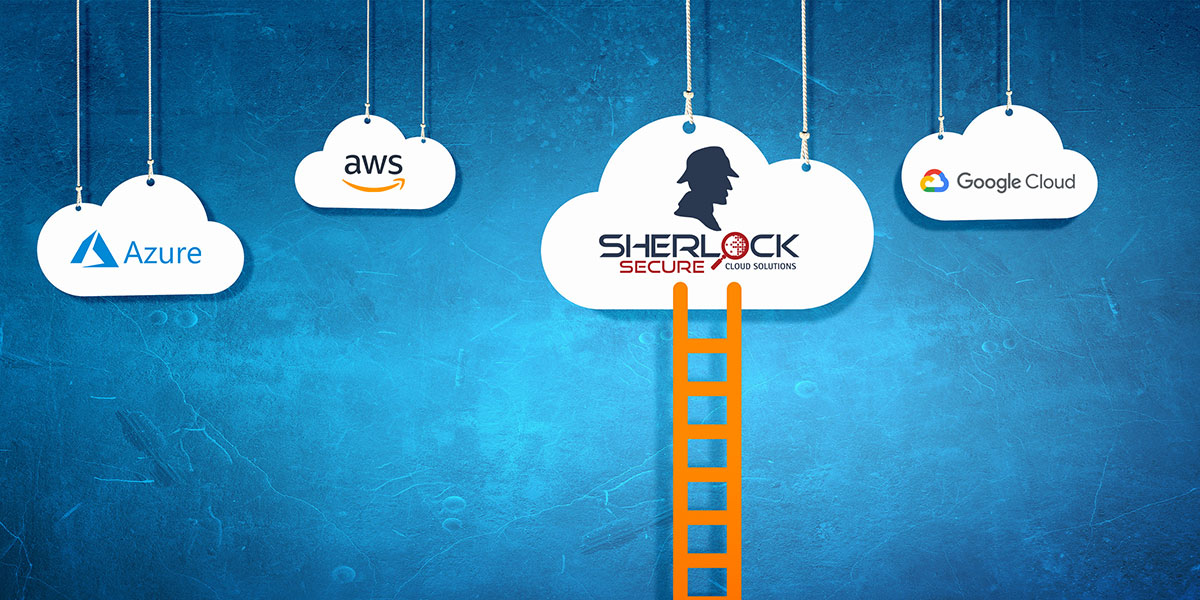 The Sherlock Division of the San Diego Supercomputer Center (SDSC) at the University of California San Diego has expanded its multi-Cloud solution, Sherlock Cloud, to include the Google Cloud Platform (GCP). Extending Sherlock Cloud to include Google Cloud secures the trifecta of major public Cloud platforms included within the Sherlock offered solutions.
Sherlock also partners with Amazon Web Services (AWS) and Microsoft Azure (Azure); it additionally offers an on-premise instance at UC San Diego. Sherlock customers can couple the basic compliance capability offered by public Cloud platforms with the expansive compliance offered by Sherlock Cloud, in the Cloud platform that best aligns with their organizational and regulatory needs.
As the Division identified that the major Cloud vendors were making their way into the academic arena, it swiftly moved to deploy its services into AWS and Azure to provide Sherlock customers with a path to public Cloud adoption and migration for regulatory compliance workloads. Broadening its multi-Cloud solution to include Google Cloud was the natural next step and was done with ease as the Sherlock Team was already well-versed with the intricacies of deploying its services in a public Cloud platform. Consequently, the Sherlock Team built upon that knowledge and replicated and deployed its secure and compliant services in Google Cloud.
"We are excited to add GCP to our portfolio of Cloud offerings and proud that we are the only academic entity that is offering regulatory compliance solutions for academia and research in a hybrid/multi-Cloud setting across the three major public Cloud vendors," said Sandeep Chandra, executive director, Sherlock Division. "As we continue to map more use cases to the targeted platforms that meet researchers' needs, we will build upon that knowledge to provide more breadth and depth of capabilities across these Cloud platforms.
"This is a necessary first step toward becoming familiar with the key capabilities of GCP, AWS, and Azure and expanding the utility of these capabilities," added Chandra. "With this increased familiarity, we plan to identify the strengths of each of these Cloud platforms to map use cases to the targeted and appropriate Cloud platform to be able to offer our customers the best Cloud solution."
The Sherlock Division is a proven leader in the academic environment. Its continual and methodical expansion of capabilities and services across market-leading, public Cloud platforms demonstrates Sherlock's commitment in providing customers with highly secure, compliant, and versatile solutions to meet their needs. The Sherlock Division's addition of Google Cloud complements its multi-Cloud solution by establishing an avenue for customers already using Google Cloud to take advantage of the additional security and compliance layer offered by Sherlock to secure protected data. The expansion into Google Cloud, in addition to Sherlock services operating in AWS and Azure, positions the Division to continue to support UC and external academic and research communities.
About SDSC's Sherlock Division
SDSC's Sherlock Division focuses on providing innovative, secure information technology and data services for academia, and state and federal government agencies. It is an SDSC Center of Excellence for secure HIPAA- and FISMA-compliant managed Cloud hosting, and recently added NIST CUI-compliant managed Cloud hosting to its offerings. Launched under the brand Sherlock, its major services – Cloud, Compliance, Cybersecurity, and Data Lab – provide a secure foundation for a wide range of research and data collection initiatives. The Sherlock Division supports a variety of entities including the Centers for Medicare and Medicaid Services (CMS), National Institutes of Health (NIH), and University of California Systems. For more information please visit the Sherlock website.
About SDSC
The San Diego Supercomputer Center (SDSC) is a leader and pioneer in high-performance and data-intensive computing, providing cyberinfrastructure resources, services, and expertise to the national research community, academia, and industry. Located on the UC San Diego campus, SDSC supports hundreds of multidisciplinary programs spanning a wide variety of domains, from astrophysics and earth sciences to disease research and drug discovery. In late 2020 SDSC will launch its newest National Science Foundation-funded supercomputer, Expanse. At over twice the performance of Comet, Expanse supports SDSC's theme of 'Computing without Boundaries' with a data-centric architecture, public cloud integration, and state-of-the art GPUs for incorporating experimental facilities and edge computing.