Published May 1, 2019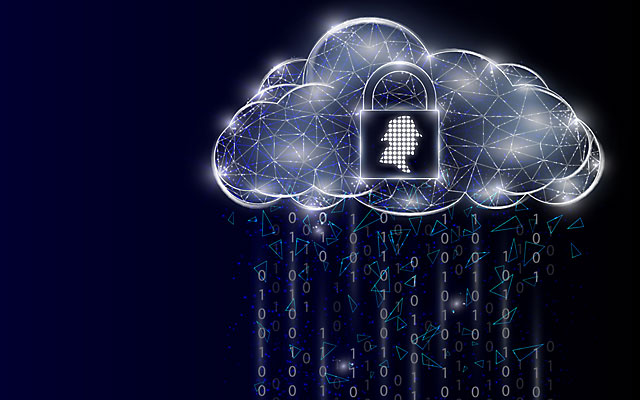 The Sherlock Division of the San Diego Supercomputer Center (SDSC) at the University of California San Diego, has partnered with Microsoft Azure Cloud Services (Azure) to expand its portfolio of cloud services.
With this expansion of its hybrid cloud strategy, SDSC's Sherlock Division continues to build on its philosophy of providing end-to-end compliance by coupling the infrastructure-level compliance offered by Azure Cloud with the expansive compliance offered by Sherlock. The new service is available immediately.
SDSC's Sherlock Division plans to include additional major cloud platforms within its hybrid cloud strategy with Google Cloud on the horizon.
"There is definite hesitation in the adoption of public cloud platforms due to the number of options available, and the administrative and technical complexity these platforms bring," said Sandeep Chandra, Sherlock division director and executive director of Sherlock Cloud. "The Sherlock team recognizes that understanding the key cloud platform players, the intricacies of their operations, and the unique features each offers is paramount to properly advising our customers what option best suits their needs. Additionally, this knowledge helps our managed services team reduce some of the underlying complexity, and increase cloud adoption for our partners. With Azure beginning to establish a major presence in the academic world, it was logical for us to add it to our offerings."
Providing customers with the best solutions to secure and protect sensitive data is always at the forefront of the Sherlock Division's strategy when identifying next steps in the growing cloud computing market as well as the ever-changing compliance domain, said Chandra. "As the major cloud platforms make their way into the academic arena, the Sherlock team plans to incorporate these platforms into its solution. Following the deployment of its services in AWS, the Sherlock Division's decision to add Azure to its portfolio of offerings became the natural next step."
With Azure in the mix, Sherlock customers will have the ability to understand key features and capability native to Azure Cloud, and determine if it meets their organizational needs. More importantly, these customers gain the security, protection, and compliance expertise of the Sherlock Division and the knowledge and insight of the division to assist in identifying the ideal mechanism to secure and protect their own sensitive data.
While Azure's increased presence in the academic environment was an impetus for adding it to the Sherlock Cloud portfolio, the Sherlock Division strives to accommodate the diverse needs and specifications of its customers. "Several Sherlock customers have business associate agreements in place with Azure, use Azure specific enterprise tools, and have long-standing relationships with Microsoft and its products," said Chandra. "These customers prefer to use Azure as their preferred cloud platform, so the Sherlock team aimed to facilitate that preference."
The Sherlock Division has been a leader in the academic environment regarding the security and protection of sensitive data. Expanding its hybrid cloud solution footprint to now include Azure aligns with the division's goal to evolve with technological advances while offering specific solutions.
About SDSC's Sherlock Division
SDSC's Sherlock Division focuses on providing innovative, secure information technology and data services for academia, and state and federal government agencies. It is an SDSC Center of Excellence for secure HIPAA- and FISMA-compliant managed cloud hosting, and recently added NIST CUI- and CSF-compliant managed cloud hosting to its offerings. Launched under the brand Sherlock, its major services – Cloud, Compliance, Cybersecurity, and Data Lab – provide a secure foundation for a wide range of research and data collection initiatives. The Sherlock Division supports a variety of entities including the Centers for Medicare and Medicaid Services (CMS), National Institutes of Health (NIH), and University of California Systems. For more information please visit the Sherlock website.
About SDSC
As an Organized Research Unit of UC San Diego, SDSC is considered a leader in data-intensive computing and cyberinfrastructure, providing resources, services, and expertise to the national research community, including industry and academia. Cyberinfrastructure refers to an accessible, integrated network of computer-based resources and expertise, focused on accelerating scientific inquiry and discovery. SDSC supports hundreds of multidisciplinary programs spanning a wide variety of domains, from earth sciences and biology to astrophysics, bioinformatics, and health IT. SDSC's petascale Comet supercomputer is a key resource within the National Science Foundation's XSEDE (eXtreme Science and Engineering Discovery Environment) program.
*This article has been updated to reflect the Sherlock Division name change from Health Cyberinfrastructure.