Published December 1, 2016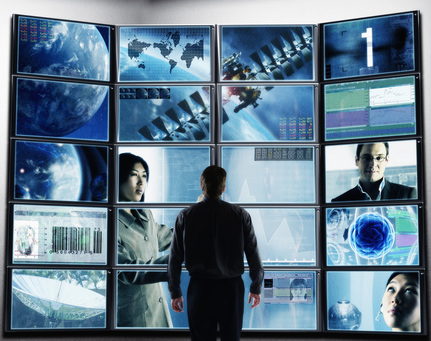 The Center for Large-Scale Data Systems (CLDS) at the San Diego Supercomputer Center (SDSC) will hold its annual Winter Forum on Data next month, bringing together a wide range of experts to discuss emerging opportunities for businesses involved in all aspects of data governance.
The December 14-15 'Data West' forum, to be held on the UC San Diego campus in the Robinson Auditorium at the School of Global Policy and Strategy (GPS) and SDSC, will cover the latest advances in data analytics, data risks and liabilities, cyber-physical systems and large-scale data system agility and performance. Early-bird registration has been extended through Sunday, December 4. Conference topics include:
Valuing data​
Data entrepreneurship
IoT and the next-generation internet
'Smart' cities
Democratizing Data Science
Trust, Risk and Cybersecurity
The Data West forum will include presentations from Robert Foster, CIO of the Department of the Navy, Paul Barth, Founder and CEO of Podium Data; Milind Bhandarkar, Founder and CEO of Ampool; Avi Kalderon, Managing Partner with New Vantage Partners; and Marco Pacelli, Founder and CEO of Clickfox.
Additional speakers include Lynda M. Applegate, the Sarofim-Rock Professor of Business Administration at the Harvard Business School; Steve Orrin, Chief Technologist with Intel's Federal Division; Kirk Borne, Chief Data Scientist at Booz Allen Hamilton, and Joseph Salvo, Director of the Industrial Internet Consortium and Complex Engineering Lab at GE Global Research. 
Town hall forums and breakout sessions will cover specific data-intensive areas including genomics and healthcare, financial services, advanced manufacturing, energy and security technologies, and 'smart' manufacturing.
In addition to SDSC, industry sponsors for the Data West forum include Intel, Dell EMC, Seagate, Booz Allen Hamilton, Mellanox, and Back Bay Data Solutions. Additional sponsors include Cray, Peaxy, Collibra, Ampool, and VelociData.
About the Center for Large-Scale Data Systems (CLDS)
As a center of excellence based at the San Diego Supercomputer Center on the UC San Diego campus, CLDS conducts field-based research into the technologies and management practices defining success in the digital economy. CLDS researchers study a wide range of end-to-end problems in large-scale data, from data creation to ingesting, processing and storing data effectively, to understanding the value, management and economic benefits of data. CLDS research is conducted in active participation with partners in government, industry, and scientific organizations.
About SDSC
As an Organized Research Unit of UC San Diego, SDSC is considered a leader in data-intensive computing and cyberinfrastructure, providing resources, services, and expertise to the national research community, including industry and academia. Cyberinfrastructure refers to an accessible, integrated network of computer-based resources and expertise, focused on accelerating scientific inquiry and discovery. SDSC supports hundreds of multidisciplinary programs spanning a wide variety of domains, from earth sciences and biology to astrophysics, bioinformatics, and health IT. SDSC's Comet joins the Center's data-intensive Gordon cluster, and are both part of the National Science Foundation's XSEDE (Extreme Science and Engineering Discovery Environment) program.